Need To Sell Your Vacant House or Rental Property?
We'll Pay TOP DOLLAR For Vacant Houses In
Fort Worth, Texas!
Get a TOP DOLLAR offer to sell your vacant house or rental property and close on a date of your choice, even in a rapidly changing marketplace such as we are experiencing today with COVID-19.
Any size, location, reason, condition, or price, and NO hassles.
You never pay closing costs or commissions when you sell to me AND no cleanout is required.
I Buy Houses Fast and Land in Dallas Fort Worth Texas!
Call our free recorded info-line 24/7 to learn more at
(817) 382-8474
We can give you a fair cash offer to

sell your vacant house or investment property in Fort Worth

TODAY, even during a

pandemic

.

We Buy Houses of ALL types, in ANY condition, for ANY reason and close quickly. Call NOW!

Complete this short form to your right to receive your fair-market offer on your vacant house or rental property in Dallas Fort Worth PLUS, get immediate access to my brand new FREE report, "SELLING FAST: A Guide To Quickly Getting Rid of Unwanted Property and be-done-with-it."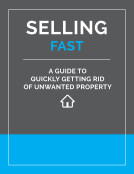 Yes, send me a no-obligation FAIR offer!
Get your fair "TOP DOLLAR" offer and your FREE copy "SELLING FAST: A Guide To Quickly Getting Rid of Unwanted Property"
We Are The Premier House Buyer In Dallas Fort Worth...
We are a Veteran-owned and family-operated real estate investment company based in Weatherford Texas that specializes in buying vacant houses and rental properties with or without tenants. We have been buying houses and helping homeowners and investors since the year 2000 and are confident we can help you too if you give us a chance.
To learn more about the Dallas Fort Worth House Buyer and TMC Property Solutions, see what Google has to say about TMC Property Solutions HERE. We are an accredited business and A+ rated members of the Fort Worth BBB and have been helping families "Sell Your House Fast" for 20+ years in Dallas, Fort Worth, and Weatherford and can help you too. Be sure to Google all other real estate investors /buyers you are considering selling your house to.

You may also be interested in additional videos we created HERE covering a range of topics on how we can help you sell your house or investment property in Fort Worth and the surrounding areas. To learn more, call our recorded info-line at (817) 382-8474 24/7 NOW!

Together, We Can Create Your Solution!